I did a fun toddler class on lines this past week. We read,
When a line bends...a shape begins
.
I also had these other fun books on hand for kids to look at if they finished early.
When we "lined up" to walk to the gallery we found lines from the second we left the classroom-circles on carpet, lines making squares in the hallway, hanging rectangle posters, lines are all around us and they bend into many shapes. You would be surprised how into it these little kids get. They are ages 15 months-3 years old and I don't think sometimes they get the credit they deserve. They are SMART. and they were finding lines everywhere! In the elevator and then in the gallery. We found lines all around us.
We sat down in front of and talked about the kinds of lines in the paintings. We moved our arms up and down, side to side, zig-zag-they love that word by the way, and moving our arms in circles. One girl shouts, circle on floor! Everyone investigates. We are professional line finders.
In the class we put tape on our tag board. The parents had the job as tape tearers. The kids put the tape down.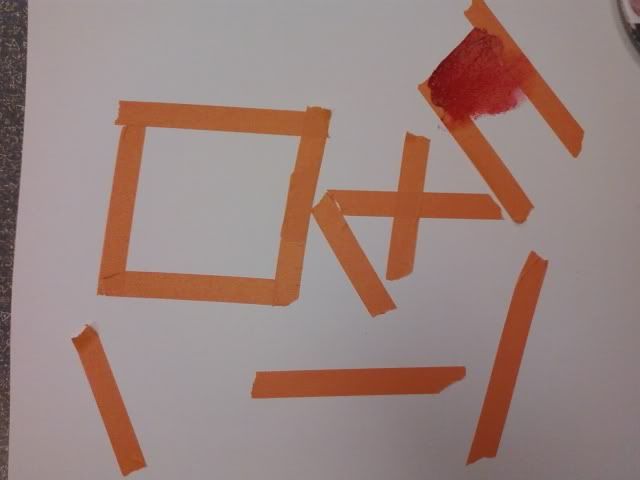 Then we used a primary paint palette plus white and got busy!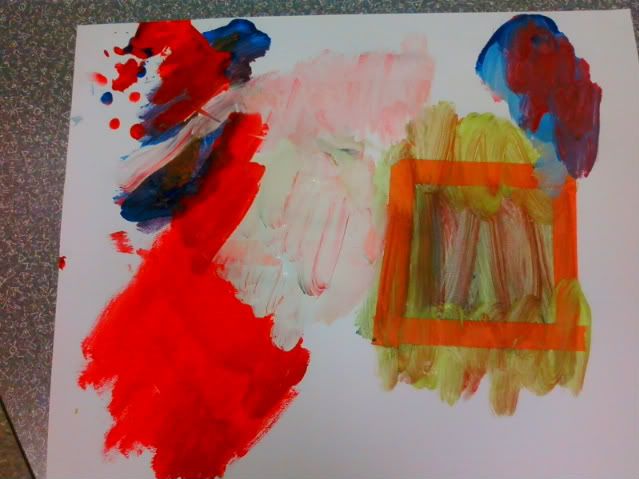 Now the fun part is taking off the tape to reveal our cool lines! So much fun! It is easiest to try to remove the tape before the paint dries to avoid tearing.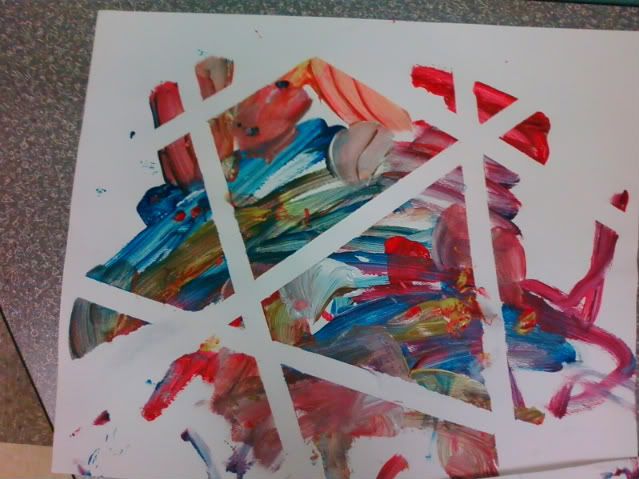 -paper (we used tagboard)
-masking tape (we used Kraft brand)
-paint
-palette
-brushes
Happy Creating.
p.s. I hope to have better photos from here on out as we got a new camera!