2 boys ages 5 and 3 keep me very busy! Here they made me a play-doh cake. Love those pencil candles!
Where has the time gone? We have been having a wonderful summer here. I have been fortunate enough to start summer classes at the Museum and we have been having so much fun!
If you have not been to the Museum lately, you will find a few changes on the 3rd floor. New artwork is up and things have been rearranged to create a wonderful airy open floor plan. The Museum is also preparing for an extraordinary exhibit,
Turner to Cezanne, Masterpieces from the Davies Collection, National Museum Wales
. It opens June 25 and I have been looking forward to this since it was announced. It is going to be very exciting with pieces from all those "famous" artists you know. Monet, Cezanne, Van Gogh... I know I can't wait.
In the class we have been busy bees. Toddlers learned about the color green. We read Little Blue and Little yello by Leo Lionni.
We talked about green things like trees, alligators and dinosaurs. Then we found green in the gallery. In the class we had a bowl of yellow paint and a bowl of blue paint. We had a big brush and a litle paint brush and a big piece of paper. The kids, ages 18-36 months had so much fun dipping, swirling and mixing green.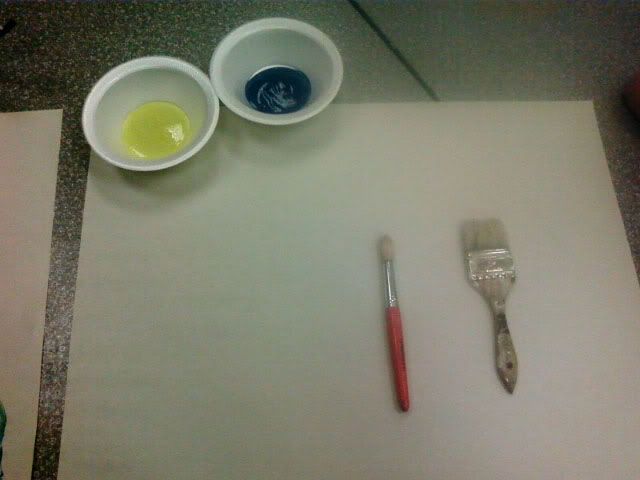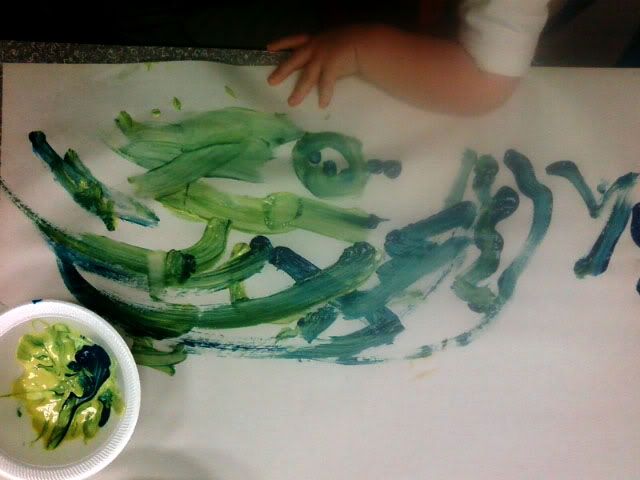 12x12 planning is coming along and I think I told you to save the date for Sept. 26. I just got my artist entry form in the mail yesterday and I can't wait to commit to enter a piece. Stay tuned, I will be sure to post how the painting is coming along.