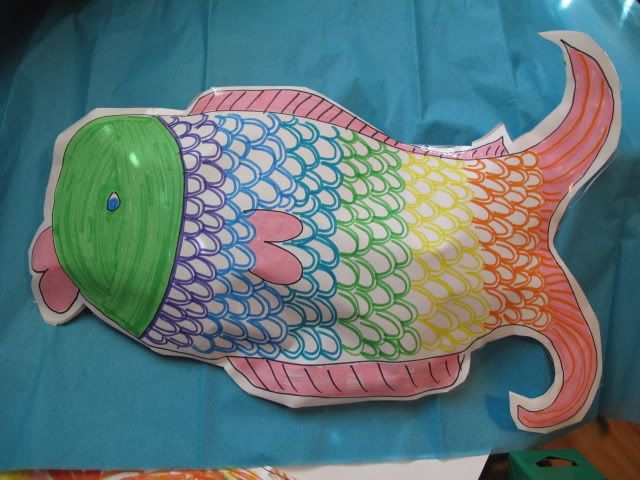 Coming back from a week at the beach, we can't help but have ocean, fish and sand on our minds. Here is our first beach related project we did this week. On an 18x24 white piece of paper, folded in half, I drew a fish with a sharpie marker. I cut the fish out (giving you two fish) and we got busy coloring all over it with markers.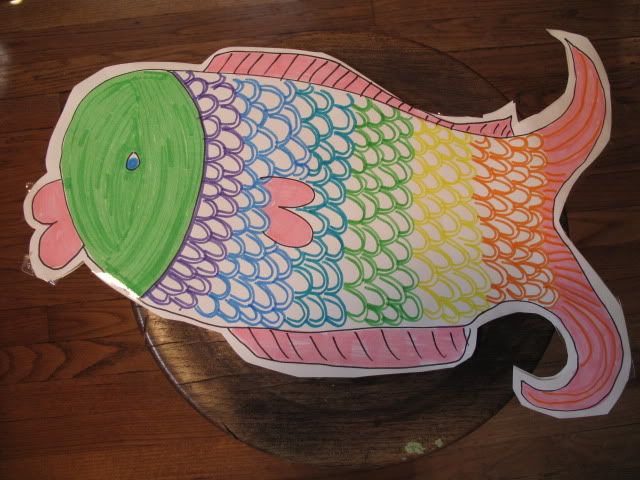 Then we taped the edges leaving a small slit at the bottom where we stuffed it with tissue paper.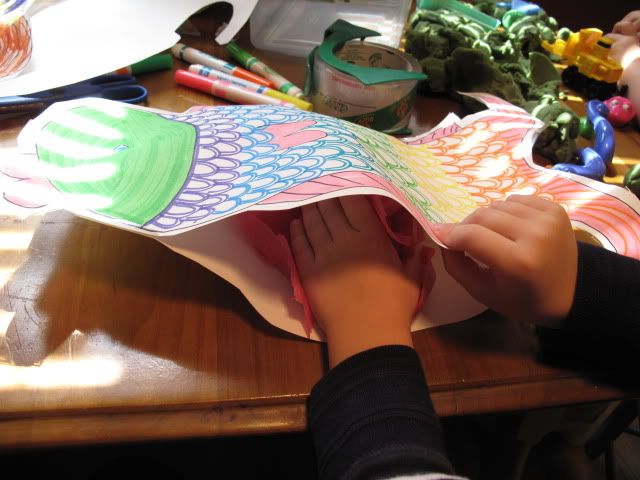 Afterwards we taped it shut and we swam our fish all over the house!