My painting based on a trip to NYC titled, "One Way" is complete!
thought you might like a peek
This vibrant work, untitled is based on a hike at Cataract Lake in Colorado. This is a Work in Progress...also still working on the Rock Mary painting I posted earlier. Will post more soon!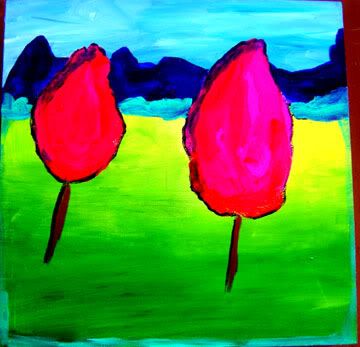 I'm about to get my boys from school and the silence will be over! I'm working on finishing up my class ideas for the fall semester at the Museum and class descriptions for ArtzPlace Oklahoma, a wonderful facility I will start teaching at this summer. Thanks for stopping by. Have a creative day!