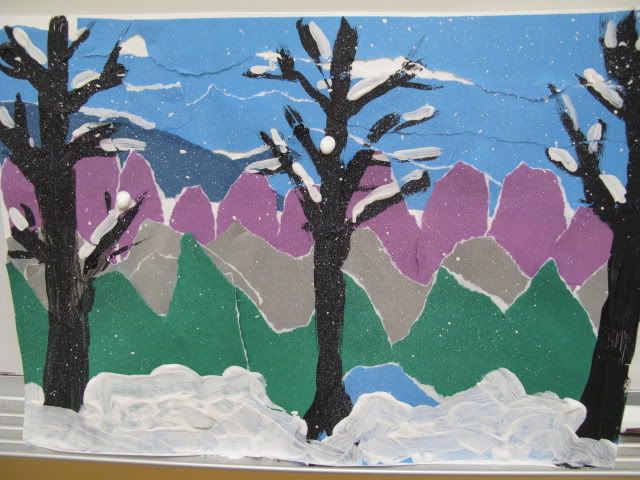 Yesterday at Drop-in-Art we created a winter wonderland in a mixed media collage project. I am the artist for December and we are doing fun things at the
Oklahoma City Museum of Art
.
Dec. 12-ornament making (this is another artist, it's my little guy's birthday!)
Dec 19th- Matisse cut out Christmas Cards
Dec 26th-Kandinsky Paintings
Yesterday I encouraged children to think about what it looks like outside in winter. What colors made them think of cold weather, do trees have leaves, etc. We talked about background, foreground, and perspective.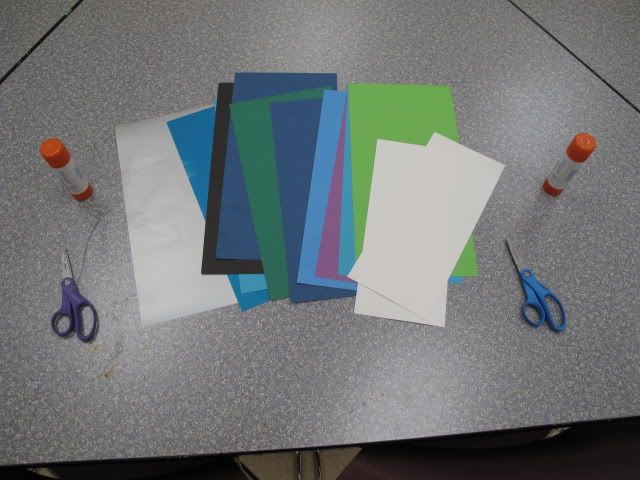 I had two tables set up. One table was the collage table. The children cut and glued their background using bright non fade art paper and scrapbook papers. I showed them they could not only cut paper, but tear paper as well.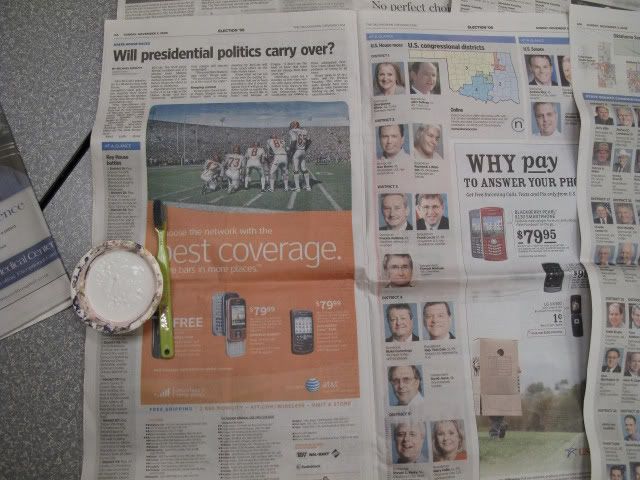 After they filled their page they took their piece to the painting table. Here I had black acrylic (the tempera was too transparent) with a variety of brushes for them to paint tree silhouettes in the foreground.
We dried our papers with a hair dryer (this was to help prevent smearing when we move to white paint) and then moved to the splatter station. Here I had white tempera paints set out with toothbrushes and more paintbrushes. This was the magical snowy part. We had a lot of fun and I hope you will too!
You will need:
-14x11 tagboard (heavy paper)
-paper for collage
-scissors
-glue stick
-black acrylic paint
-brushes
-white tempera paint
-toothbrushes
-hairdryer with adult assistance
A few of the child pieces