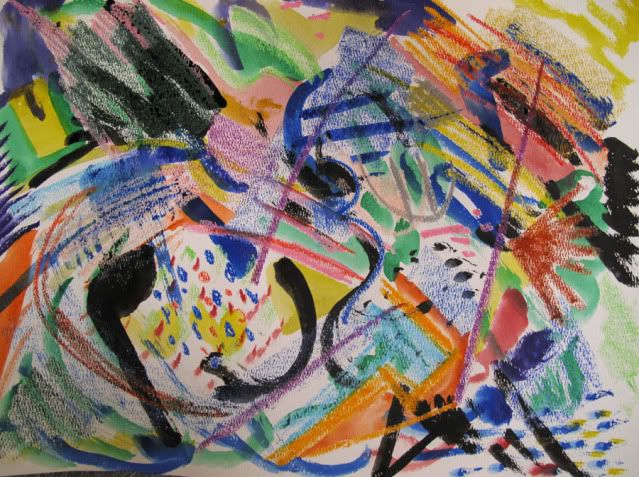 Nice crowd today at the
Museum for Drop-in-Art
. I had this class prepared for last weekend, but the Museum was closed due to snow and ice. Today we focused on Kandinsky. At first thought I was going to concentric circles, but I could not find a single photo of it in any book at the library. I thought that would have been easy enough! Oh well. We had plenty of fun and a little more freedom doing it this way.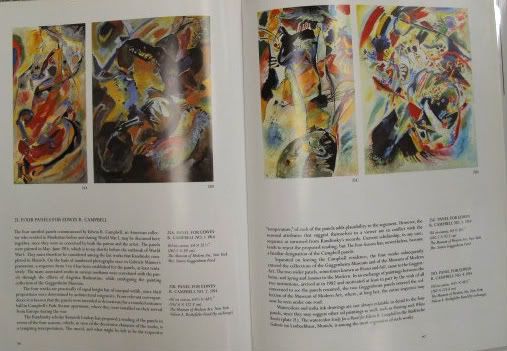 I had the kids look at a few examples from books. We broke the paintings down into shapes and lines. We talked about organic shapes and geometric shapes. We talked about lines and all the kinds of lines there are.
First I had the children draw lines and shapes using oil pastels. Then we used watercolors to fill in the white space. So much imagination...so much fun!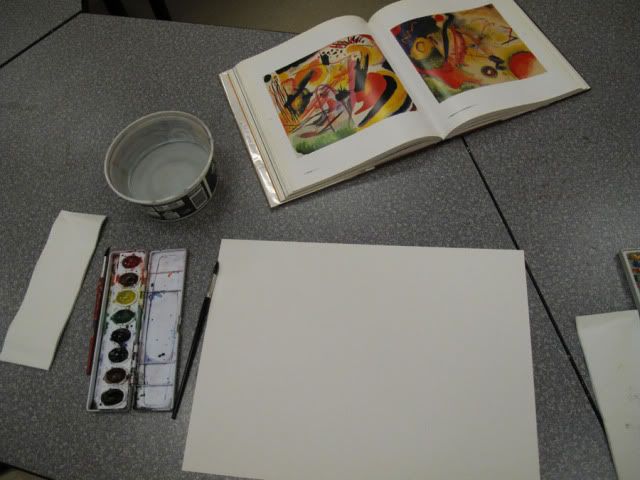 You will need:
-50 lb watercolor paper
-oil pastels
-watercolors
-brushes
Here are just a few of the wonderful pieces the kids created today!