I have been having a great time this summer sharing printmaking on a small scale with kids through the Metropolitan Library System in Oklahoma County. I have almost visited all of the local libraries and the attendance has been great.
It has also been a big reminder in the fact that not all children are exposed to art. But they are hungry for it. My last visit a child ran after me at the end, hugged me and pleaded, "Please say you'll come back Miss Erin!" Heartstrings pulled!
I have been teaching printmaking and we have been making Artist Trading Cards, or ATC's. To keep cost down we are using craft paint, and brushes instead of inks and brayers. I start by supplying the kids with a small foam rectangle cut from foam plate (the size of our ATC), pencil, flat paintbrush, water dish, paper towels and 6 blank cards. Workstations are set up on newsprint to keep mess to a minimum.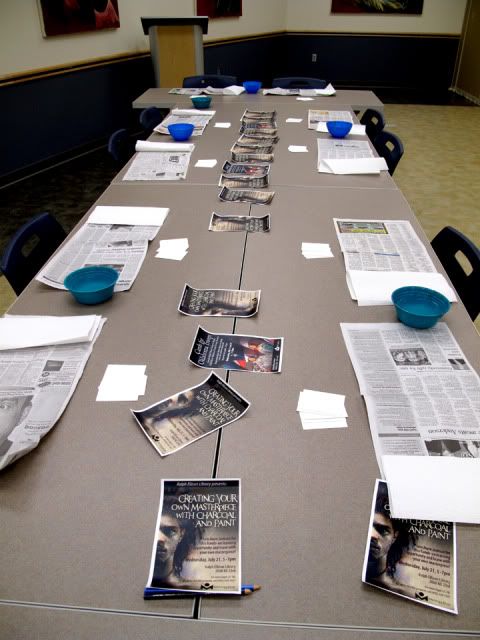 I explain the process of using a pencil to draw our design on foam, pressing hard. We discuss our cards printing in reverse so any writing needs to be backwards.
I set them loose to draw then invite them to a front table of supplies to choose paints using a plate as palette.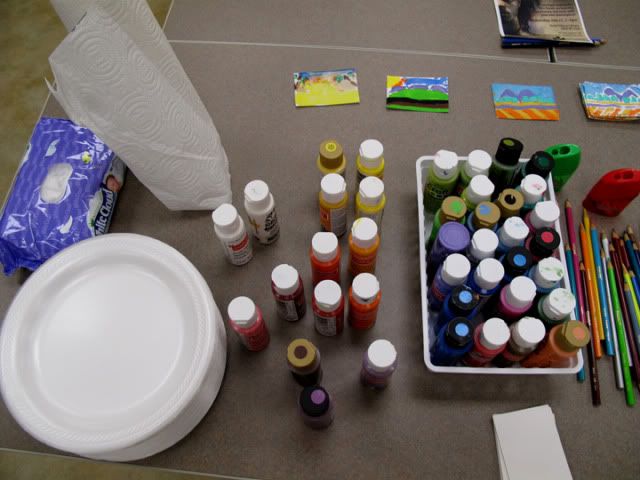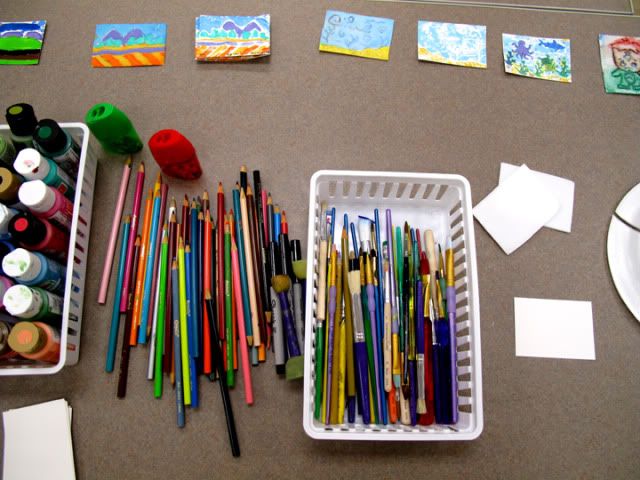 At their workstation they used a flat brush to lightly coat their foam with paint. They use a pencil to go back over their valleys (lines they drew) if it filled with paint. They press their first card and voila! First card done. We talk about the first print being the artists proof. It shows us where we might have gone wrong and allows us a chance to learn and make changes for the rest of our printing run.
My example, draw on foam, cover lightly with paint and printed for my cards to trade with the kids.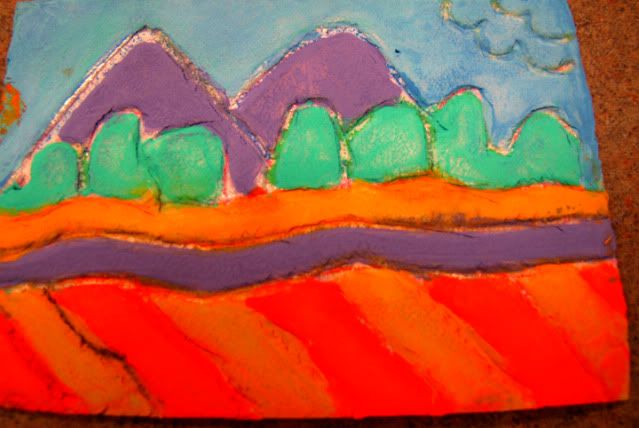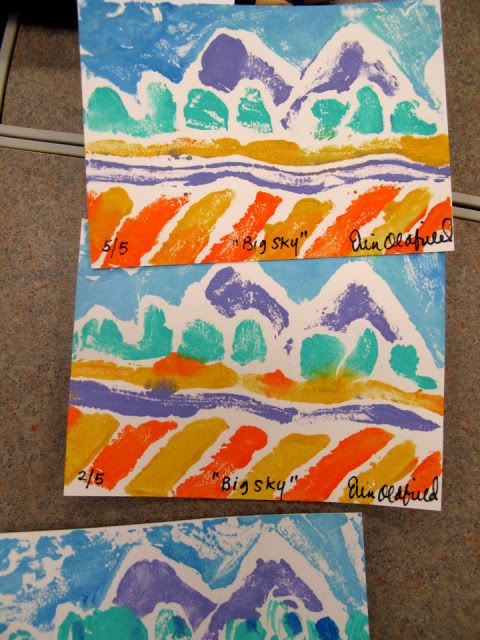 The kids made many cards and at the end have the opportunity to exchange cards with one another. We had so much fun. Here are a few examples from my last visit. Have fun!
You will need:
-craft paint
-flat paint brush
-pencil
-foam for printing
-cards or paper
-water bowl for rinsing brush
Some of our works!