The weather is changing and so are the leaves. This project is geared for children ages 2-5. This is part of the OKCMOA's new program called
Tiny Tuesdays
. This day we painted. I supplied the children with a warm color paint palette. We used red, yellow and orange. No rules, just fun!
Sometimes I like to give kids different items to paint with. This day we used feathers, brushes, sponges and q-tips.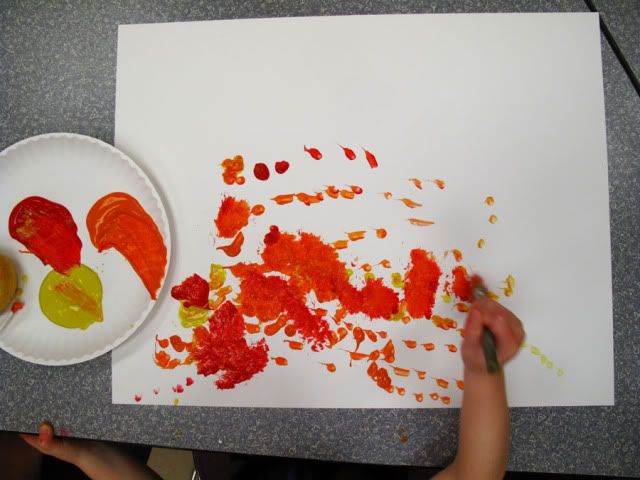 With our sleeves rolled up and aprons on they were ready to use their tools and hands too!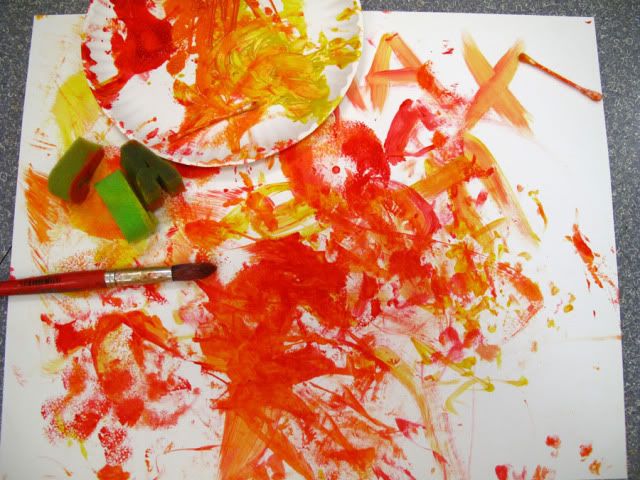 I set up a glitter station for those that wanted to add some sparkle when they were finished. Happy, busy kids!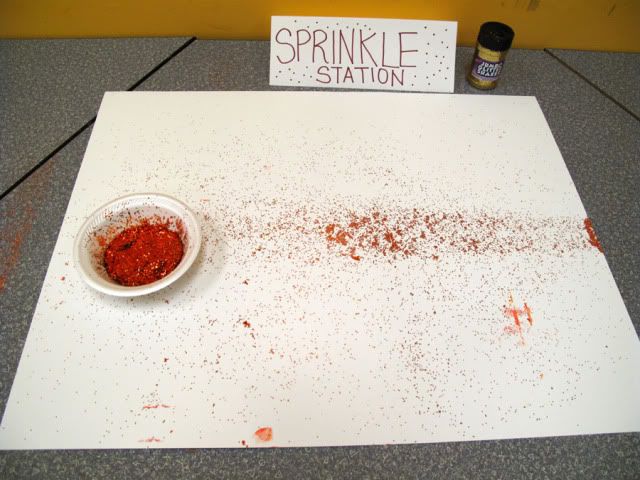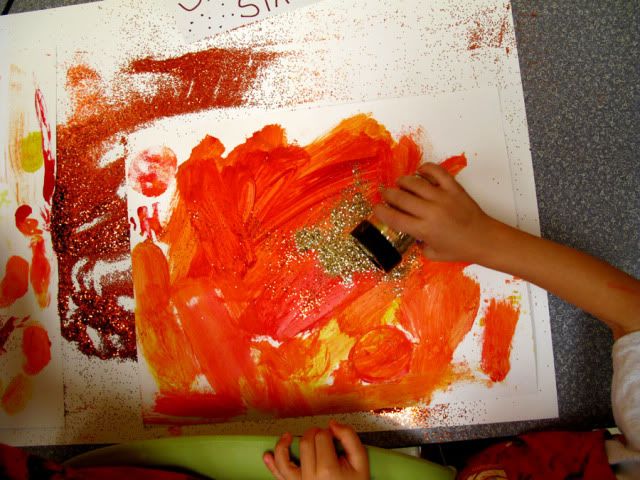 You will need:
-heavy paper. We used tagboard
-variety of brushes and tools: brushes, q-tips, sponges, feathers and more.
-paint. I use Crayola washable tempera
-glitter optional