Happy Father's Day to you! This is a fun project that can be done with any letter of the alphabet. Yesterday at the
Oklahoma City Museum of Art
I created these fun painted collages with children ages 3-5.
It was all about Dad as we sat down to begin our creations. We started with a basic paint palette and used q-tips for brushes. I did this so we didn't have to worry about washing out our brushes.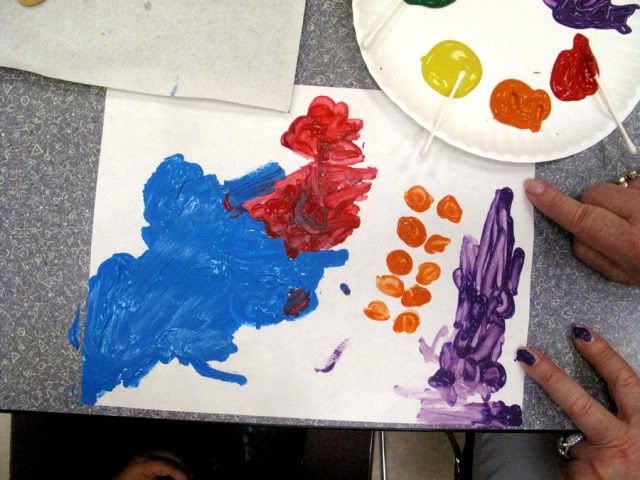 I explained that we were not making pictures of things because the painting was going to be cut up and glued into something new. We worked on filling our entire 9x12 sheet of white paper with paint.
I should mention that I drew a capital letter "D" on the back of each of the papers. They painted on the blank side.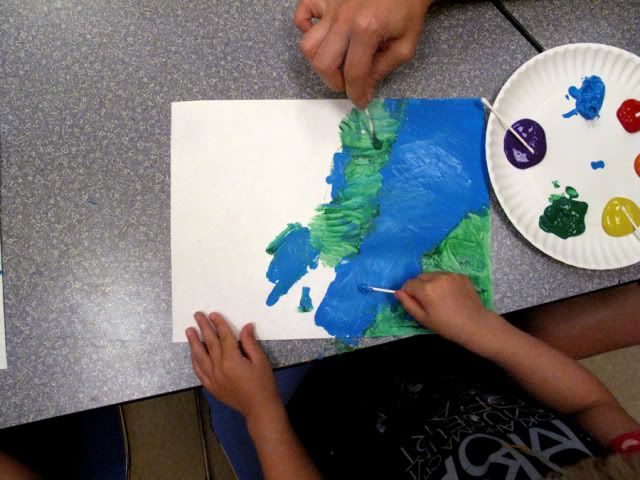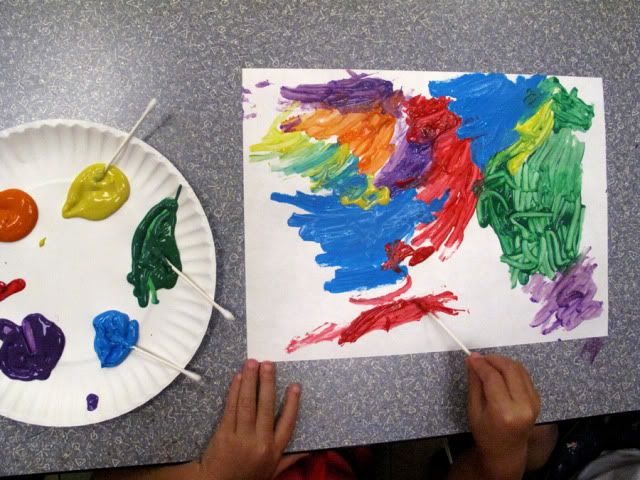 When the entire sheet was full of paint we let it dry while we took a walk to visit the gallery.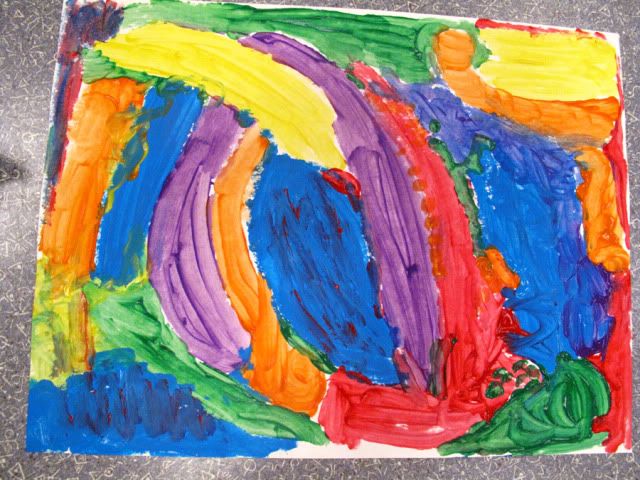 Back in the classroom we used a glue stick to glue down a solid sheet of 9x12 white paper onto a piece of 11x14 black tag board. If the paintings were not completely dry we used a hair dryer to speed it along.
Now the kids turn their papers over and see the letter D. They cut it out and glue it on the white paper. Then they cut many shapes from the remaining painting and glue them down. This was a lot of fun and will be a great present for anyone!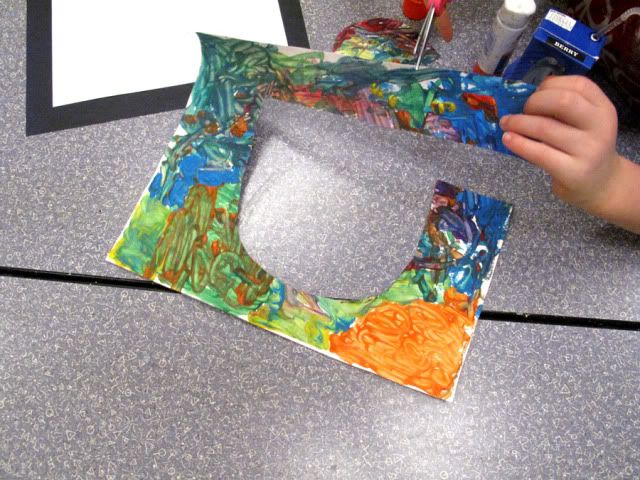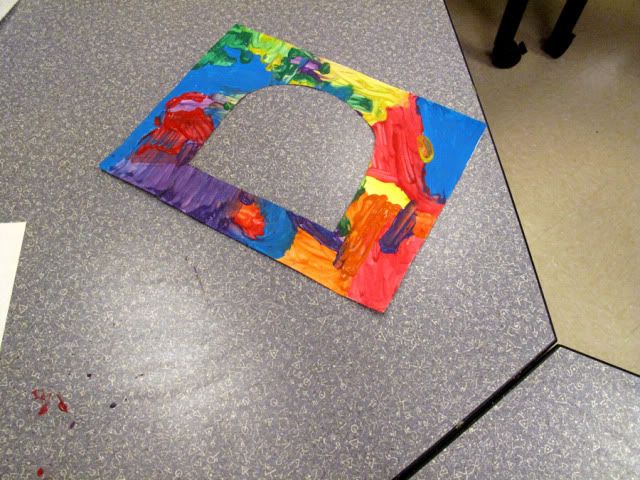 You will need:
-Tempera paints
-Paint brushes or q-tips
-2 pieces of heavy white 9x12 paper
-1 piece of 11x14 black tag board
-scissors
-Glue stick
-**Prep work: draw a large letter of your choice on the backside of one of the white pieces of paper. Older children can do this themselves.