Children of all ages joined me recently at the
OKCMOA
to learn about printmaking. This fun art project had us painting and printing our hearts out.
First we used watercolors to create the backdrop for our cities. We painted the top half of our paper with warm colors to represent the sky and the bottom half with cool colors to represent water.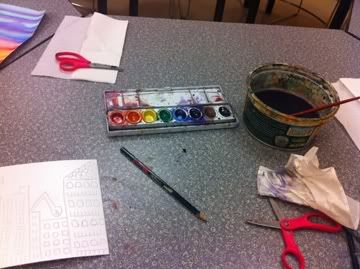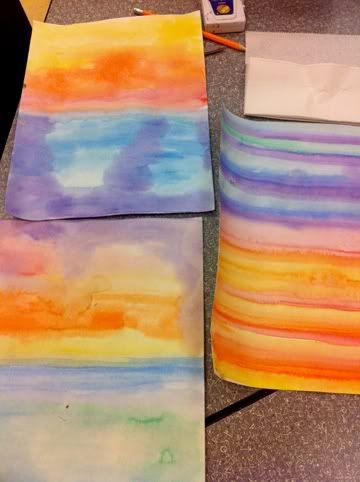 We set our papers aside to dry and move to our next step.
Now we draw our city design on printing foam. We used a pencil to press firmly into the foam leaving the valleys that will be our lines when we print.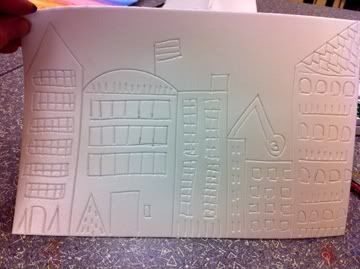 Now cut your city outline out of the foam and get ready to print. We used Speedball ink to load our brayers and spread a thin about of ink on our city.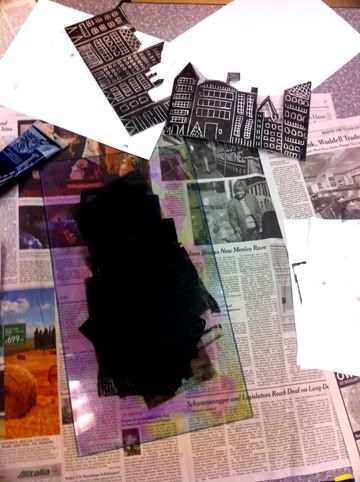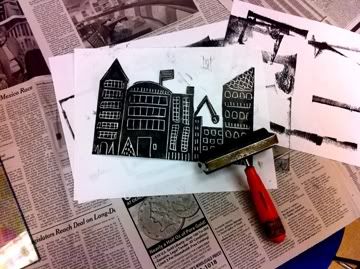 We line up our city on the top half of our watercolor paper and press all over the backside of the foam. Carefully lift to reveal your first print.
Now we use the same piece of foam without re-inking and press to create a print on the blue portion or reflection of our city. Carefully lift and you are finished! Make as many prints as you like!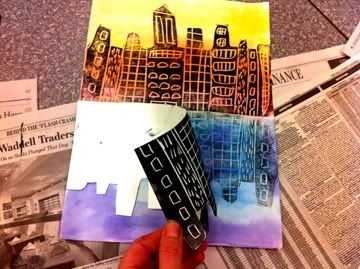 You will need:
-
Scratch-Foam Printing board
-White paper
-Watercolors, brushes, wash bowl
-Pencil
-Scissors
-Printing ink, brayer and plexiglass