We have been talking a lot about how we express ourselves. Through body language, facial expression, voice, writing and art there are a lot of ways to do so! Right now at the
OKCMOA
a wonderful part of the permanent collection is on view through July 11
th
. Alfonso
Ossorio
: Gifts from the
Ossorio
Foundation are eleven pieces of various mediums that were donated to the Museum in 2008.
Ossorio
, among many things was a Filipino American artist, an
RISD
student and friend of Jackson Pollock. I encourage you to learn more about this wonderful artist and if you are local, head to the Museum to see his work in person. The details cannot be appreciated by looking online alone.
His works are in a variety of mediums and with my boys today we focused on using wax, watercolor and ink. We are going to put together a cool assemblage piece later this week so stay tuned.
Here is what we did:
My boys are ages four and six. First we put out a big plastic tablecloth on the kitchen floor. We always wear old t-shirts to paint in. Then we used wax crayons on watercolor paper. Then I had my boys use watercolors. For fun we sprinkled on salt and let dry.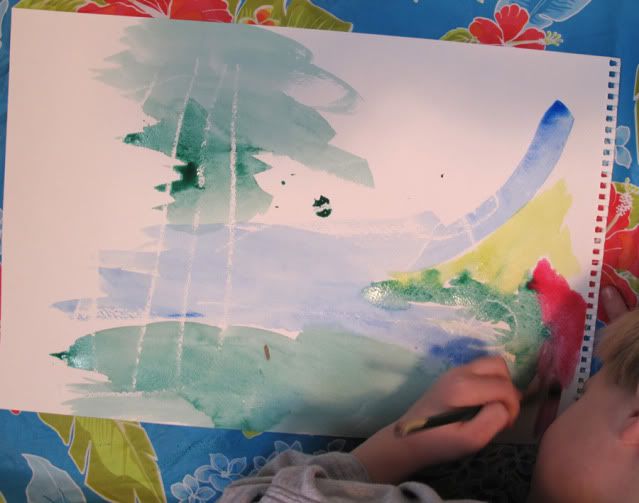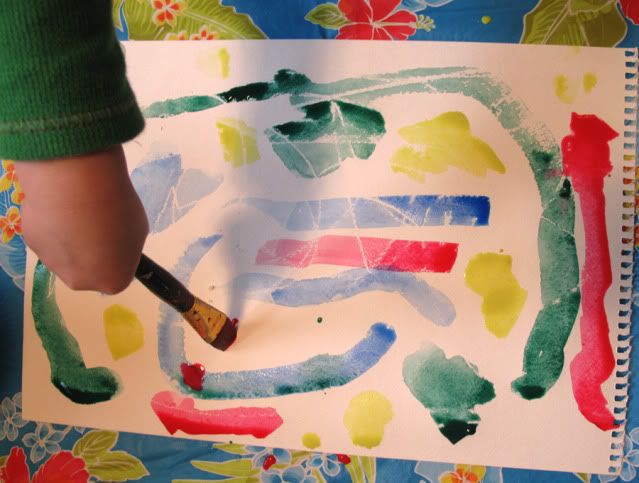 We hit them with a hairdryer to speed up the process. Then I gave them
india
ink in a squeeze bottle with a nib. (I used an eye dropper to fill it with ink.) You can improvise if the thought of ink scares you. My two boys, although young follow directions well and actually didn't get a drop anywhere but on the paper. You can use black tempera paint and brushes! Use the idea to suit what works best for you and the supplies you have on hand!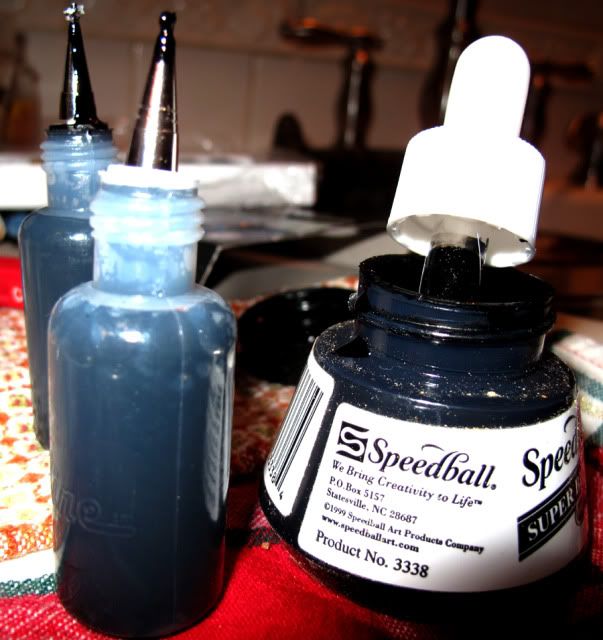 I bought the little squeeze bottles at Hobby Lobby. I am sure you can find them at most arts/craft stores with watercolor/paint supplies. My boys LOVED this part! This really made the pieces come alive. My 4 year old liked to squeeze the ink and scribble it in. My 6 year old was a bit more careful and really took his time. It was something new for them to try and I think matted and framed these will be extra special!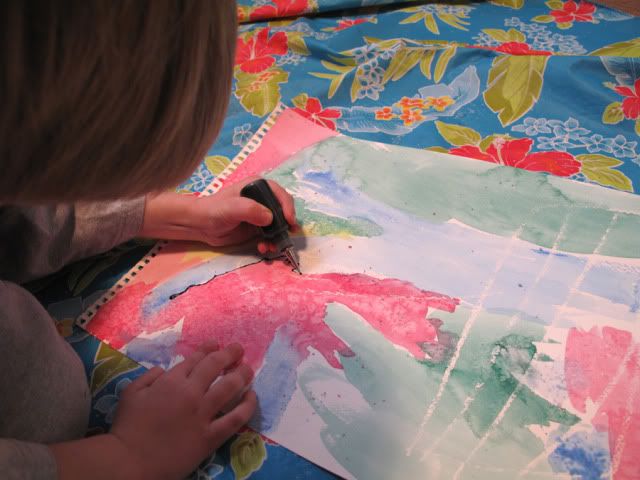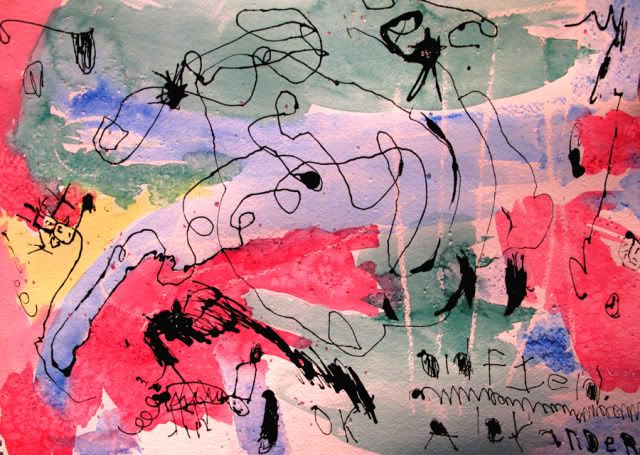 In the above photo you can see some of the salt detail.
You will need
-watercolor paper
-watercolors
-wax crayon
-paint brushes
-India Ink or tempera paint
-Squeeze bottle with nib.
I think next time we will use more ink instead of watercolors. I plan on
experimenting
a few times with this artist as inspiration over the next few weeks.
In other news I was excited to get a letter in the mail the other day from Allied Arts, asking me to donate a piece for their fundraiser, ARTini. I will be thrilled to do so and will keep you posted! I hope you have a creative day!