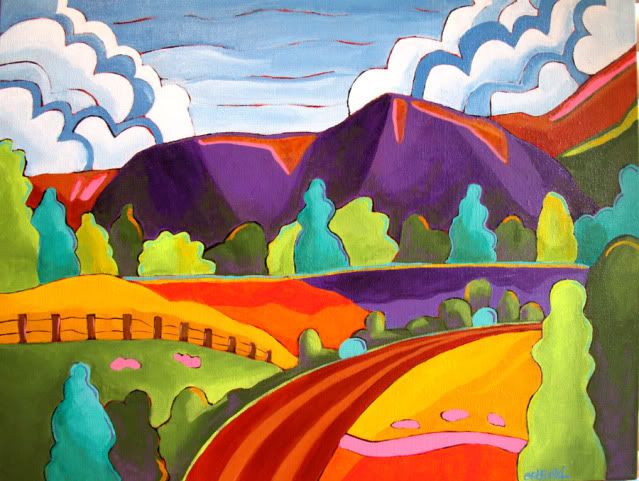 I have not had any new posts in a while as I have been busy! I had a wonderful Spring Break with my boys-we kept busy doing projects, playing games, having playdates, lunches, and some outings with friends that included going to the
OKCMOA
,
Science Museum Oklahoma
,
Arbuckle Wilderness
and the
Jasmine Moran Children's Museum
.
On top of that I was really busy working on the above painting for the Allied Arts fundraiser,
ARTini
. I mentioned I was lucky to be one of 25 artists chosen to be in this event. The painting needed to be finished by the end of April in time for the show, but then I was asked if I could finish the piece early (YESTERDAY!) to be included in a photo shoot for publication with
Southwestern Publishing
-they put out several local mags- Downtown Living, NW Style and several others. Needless to say, I could not turn down the amazing opportunity. The painting was finished in time due to long hours, a supportive husband and the photo shoot is done. We shot at the OKCMOA yesterday and I hope it turned out alright-I was really nervous! It is for an article about the event and will be in the May issue-all I can say is Lindsay at Allied rocks. I thank her for setting it all up!
This painting is the last of my Montana Series. I am going to start putting a new collection together and I think my will focus on Western Oklahoma. You can also see I am still posting "my art" posts here. I don't have a separate blog/website set up yet. I hope to have that done sometime soon-it's hard to figure out how I want to set it up. When it comes together, I promise you all will be some of the first to know! Thanks for reading and letting me share the fun news. Live Creative!