I know, Valentines is over. Boo. I had this class for children ages 3-5 planned long before Valentines Day but it was cancelled due to snow and ice. We made it up today and had so much fun. We used a variety of techniques to create this fun and personal Valentine.
We talked about a few things while in the gallery. We read a book and looked at a painting by
Grace Hartigan
. If you look real close, there are even a few hearts! Perfect! We wandered through the geometrics and found more Valentine colors and shapes. We talked about the colors red and pink and how you create pink by mixing red and white. We talked about stripes and became stripes by laying on the floor.
Looking around in the galleries is fun but we were ready to create!
First we traced our arm and hand (from elbow up) on paper and cut it out. We set it aside. Then we glued our red piece on top of the blue piece of paper.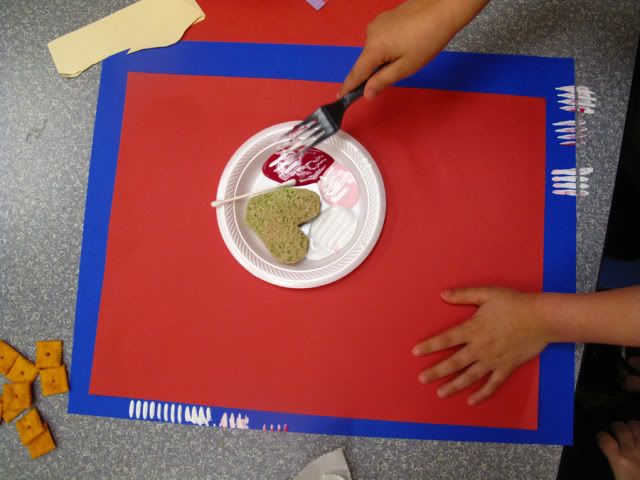 I passed out paints with several tools: a fork, q-tip and heart sponge.
First we used the fork to stamp around the blue part of the paper.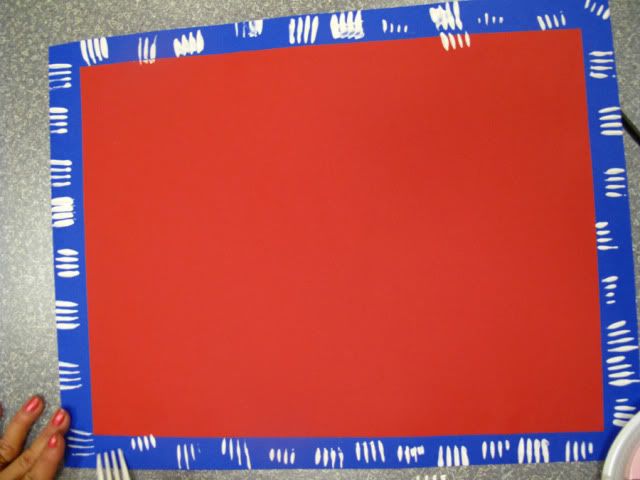 Then we cut two hearts from cardstock. One bigger and one a bit smaller. We used the q-tip to make dots around the edge of the bigger heart.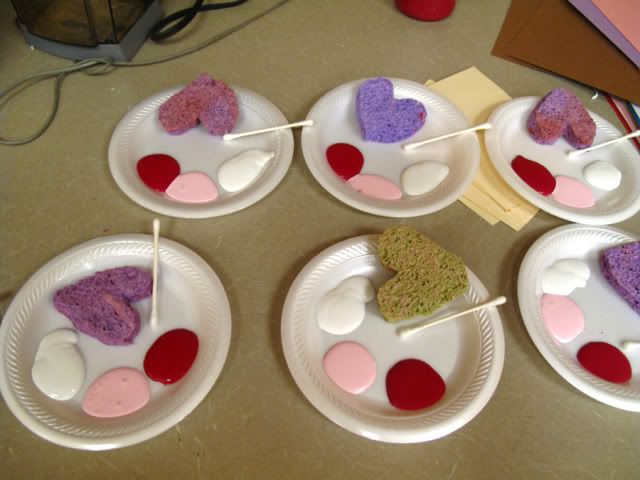 Now we glue our hand and hearts using a glue stick to our red paper. We use our heart sponges to add hearts if we wish. Finally we and add details with chalk pastels.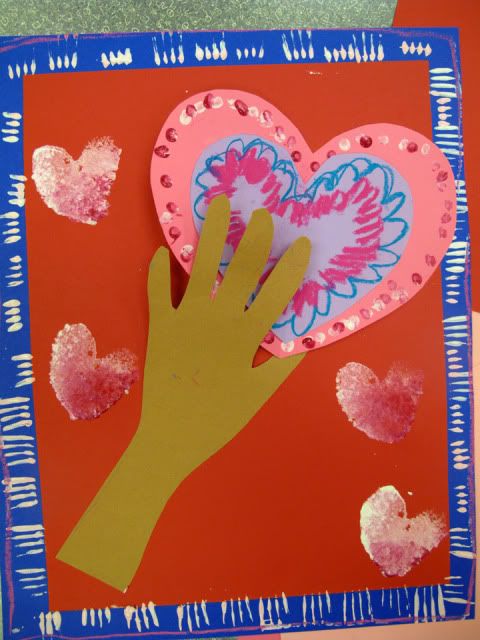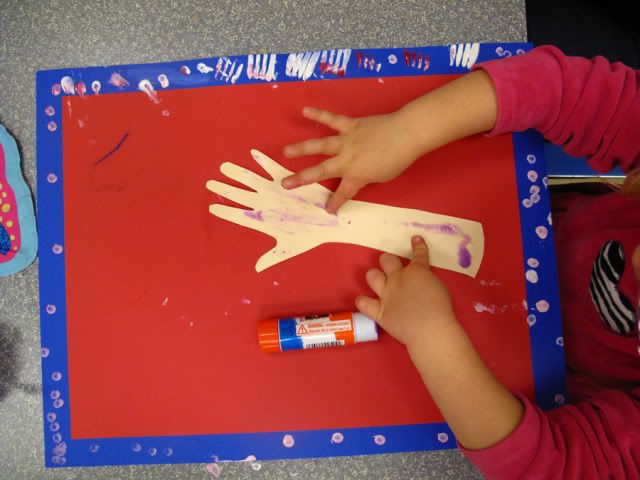 You will need:
-cardstock in a variety of colors
-glue stick
-pencil
-scissors
-tempera paints (we used white, light pink and hot pink)
-fork, q-tip and cut sponges (optional)