Tiny Tuesdays at the OKCMOA
is a program for children ages 2-5. It is come and go art class designed for little ones. This month was filled with super sculpture making fun.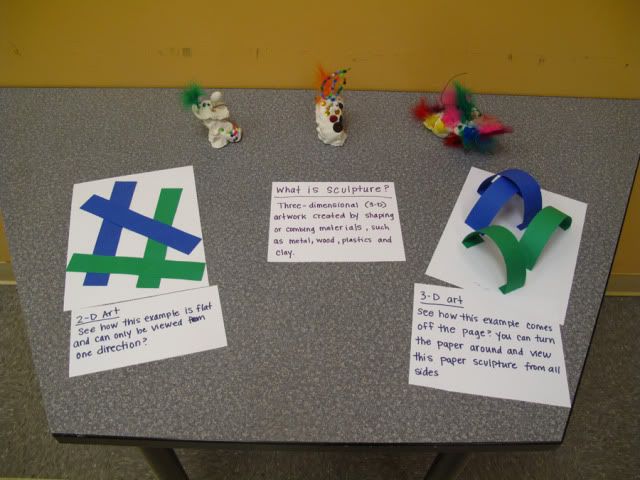 We talked about what sculpture is and got busy.
I had portions of clay in bags ready to go. I had the children warm up the clay in their hands first and create whatever shape they wanted.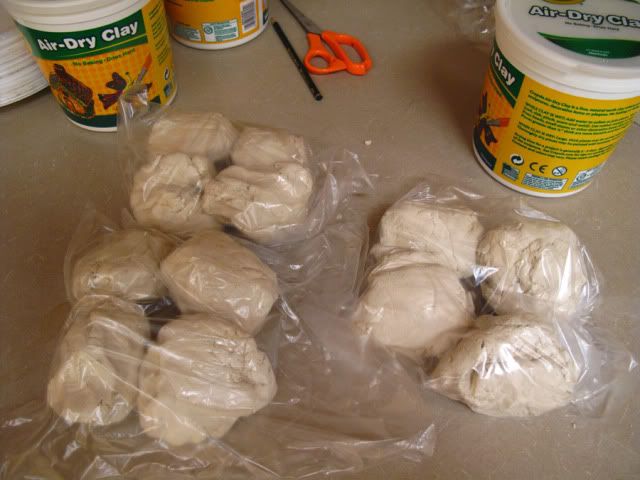 Items were on the table ready to go!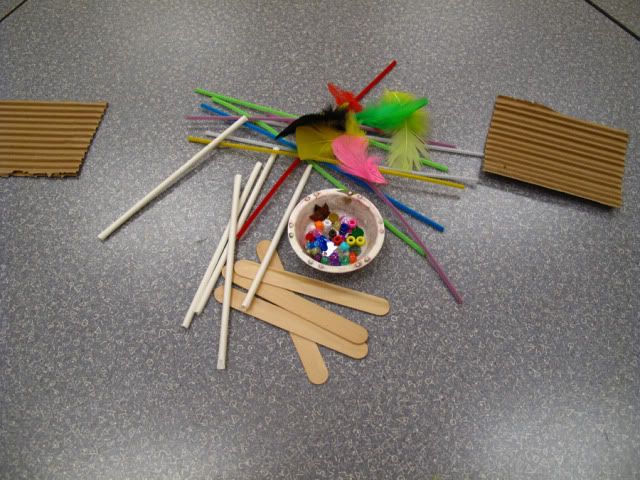 Using our fine motor skills we picked little items to stick in our clay and even used our pincer grasp to thread beads on pipe cleaners.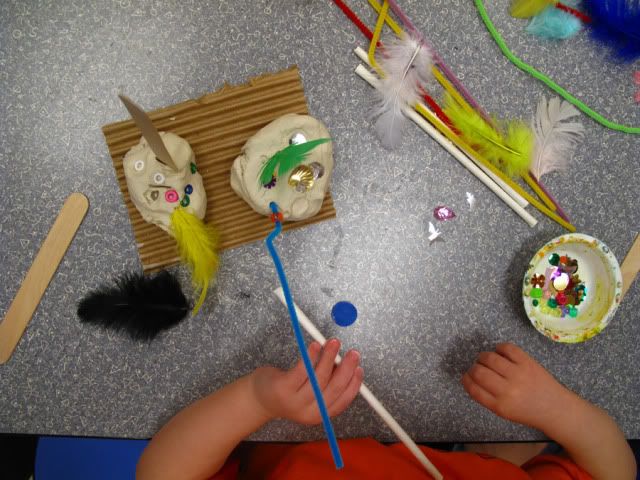 You will need:
-Crayola Air Dry Clay
-Sequins, beads, pipecleaners, feathers, and more
-cardboard to sit clay on