Little artists ages 15-36 months old gathered with me at the
OKCMOA
last weekend to explore pop art.
For our creations we focused on our hands. We looked at some books and went into the gallery.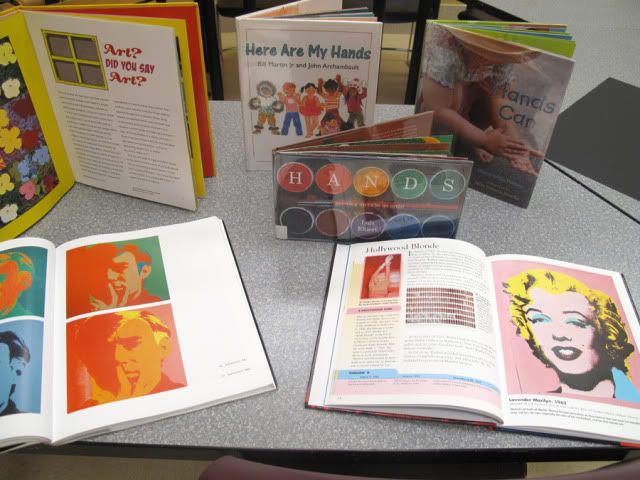 In the classroom everyone had 4 sheets of 8x8 colored cardstock (cut down from 8.5x11) in different colors. I found mine at Michael's Craft Store. We also had 4 smaller pieces of paper that were measured 4.25x5.5 (an 8.5 x 11 sheet of paper quartered.) I used the Spectra Fadeless art paper for the small pieces. The sizes can be altered for older children. You might need to allow for larger papers.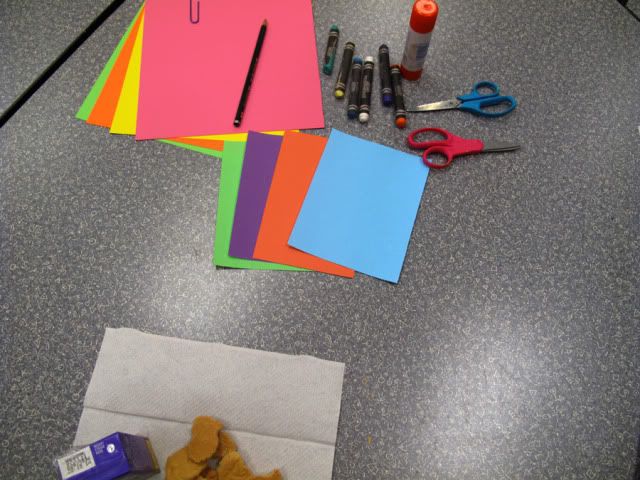 The smaller pieces of paper need to be different colors than your larger sheets.
Our first step was to trace the little ones hands on one of the smaller pieces of paper. Stack all the small pieces together and cut the hand shape from the traced hand, giving you four hands that are exactly the same.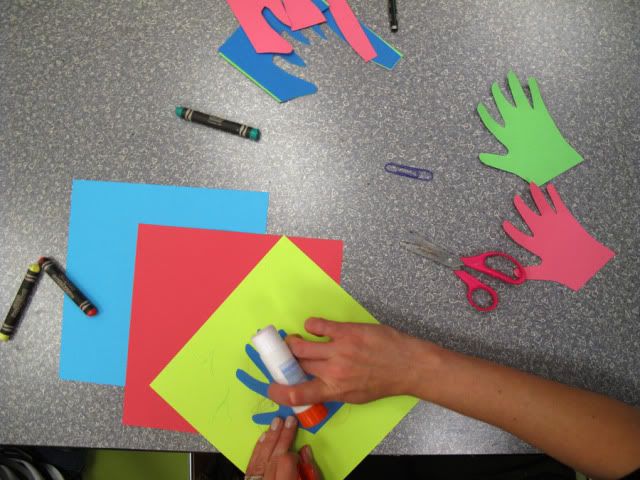 We used Crayola construction paper crayons to color our large sheets of paper.
We use a glue stick to glue our paper hands to the center of our larger 8x8 squares.
Now I pass out our sheets of 19x19 poster board. We arrange and glue each of the 8x8 squares onto it.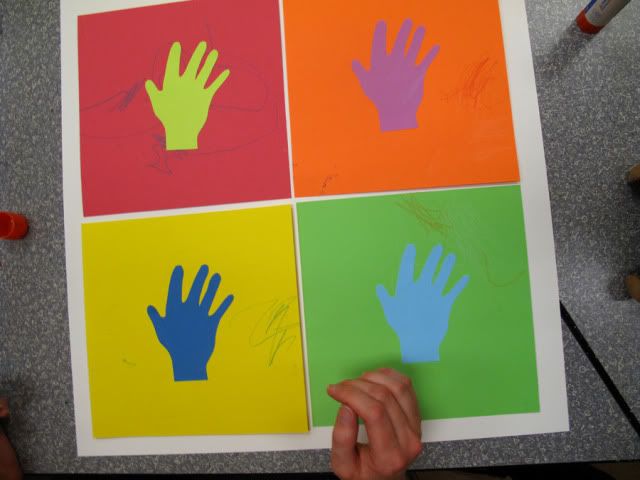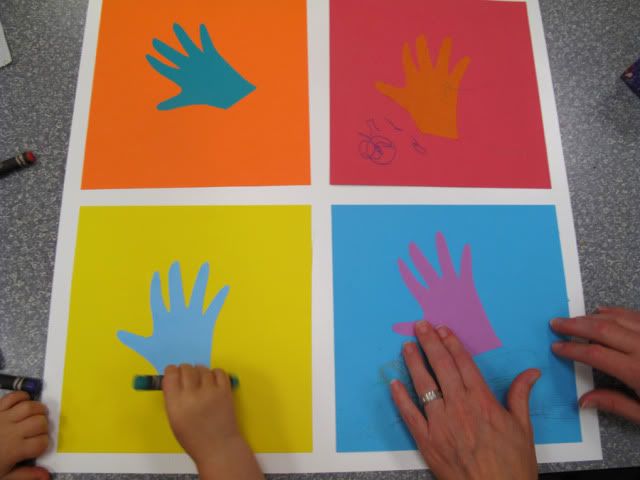 To finish we use a large flat paint brush to cover the palm of the hand with black tempera paint. We keep our hands very flat and stamp it on top of our cut hands. If it doesn't match up exactly, even better! Stamp your hands 4 times and you are finished!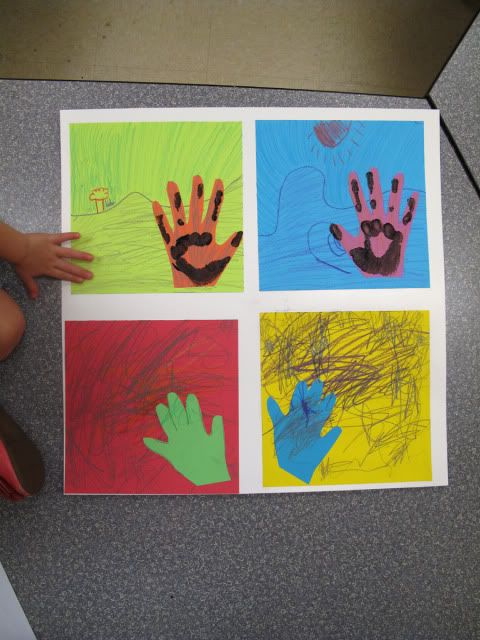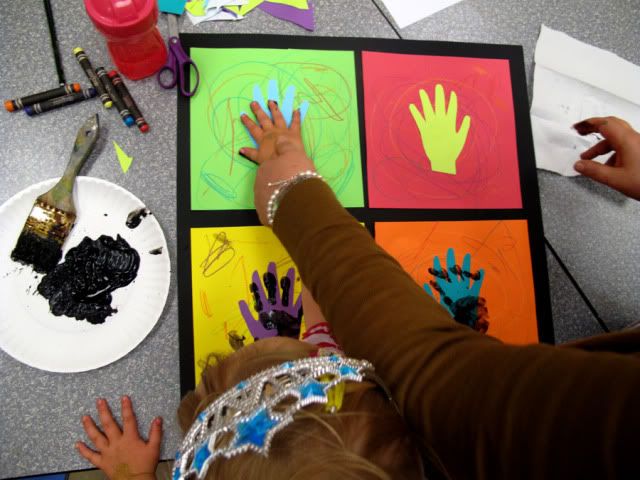 We made them with white poster board and black poster board. They are both different looks and can be done either way! Enjoy!
You will need:
-Cardstock in 4 colors
-Paper in 4 different colors
-Black paint
-Crayola construction paper crayons
-Scissors
-Glue
-White or black poster board
Here were some of the finished pieces!