Mardi Gras has come and gone but I have been so busy I didn't have time to share them earlier. We made masks at the
Museum
on Fat Tuesday. Sticking with
Peters
and using "found objects" we colored and covered our masks with all sorts of "found" embellishments. Everyone had this basic work station then used a bowl to gather items from the assembly line of cut foam, sequins, beads, pipe cleaners and feathers.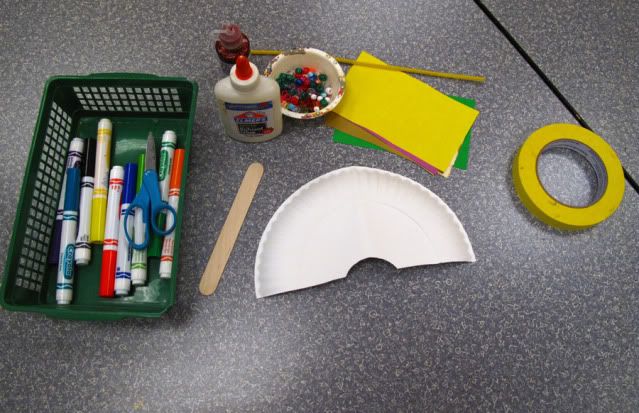 First we talked about Mardi Gras and read a fun book called
The Jazzy Alphabet
. I also had other books on hand for everyone to look at. We visited the Peters exhibit and returned to the classroom to make our masks.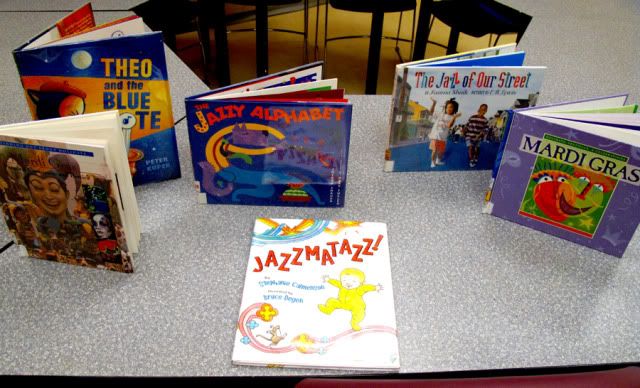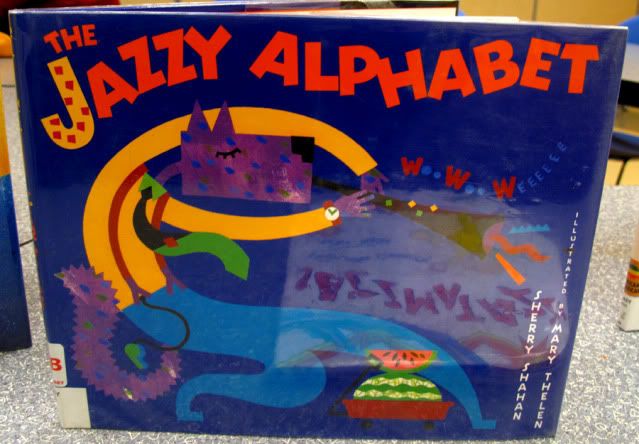 I cut paper plates in half to begin. I had parents cut eyeholes and then the kids began to color their masks. After they finished coloring they used glue and embellishments to decorate their masks. We used a wooden craft stick to finish-I actually hot glued the stick when they were finished so they didn't have to wait for school glue to dry-it's also a strong hold and the masks were heavy. You could make these for any occasion. We sure had fun!
You will need:
-paper plate
-papers to cut and glue
-markers
-scissors
-glue
-embellishments (foam, sequins, feathers, beads...)
-craft stick
-hot glue for ADULT use only
Here are a few!