Today I got to share this fun project with children at The Oklahoma City Museum of Art. It is part of the
Tiny Tuesdays
program that I am so happy to be a part of. We had a great time today creating these personalized silly snowmen. Snowman collage is not a new idea but adding a little tempera paint and a bright color of paper to mat the picture might make this old project new to you.
I did not give any templates or specific instructions on how to decorate the snowmen. We discussed how to make the snowmen unique through things a silly snowman might wear or use. We discussed things to find on a face and items to wear on the body. The children had fun!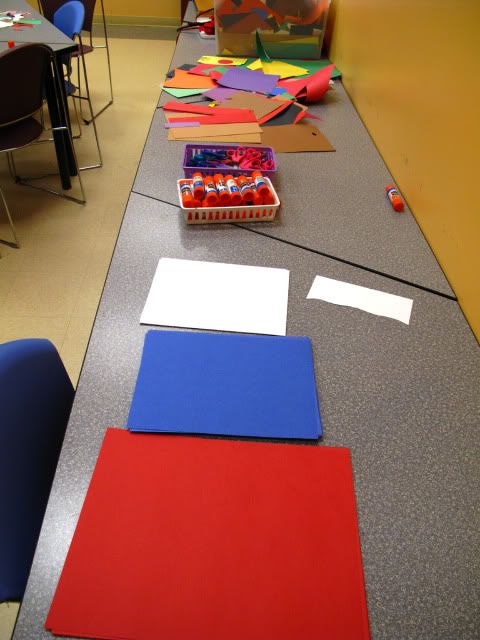 First we glued our blue paper on our larger piece of red paper. Then we cut white scrap paper and glued it at the bottom of our blue paper. This grounded our snowmen. After that we cut our snowman shapes and used more scrap paper to decorate our snowmen.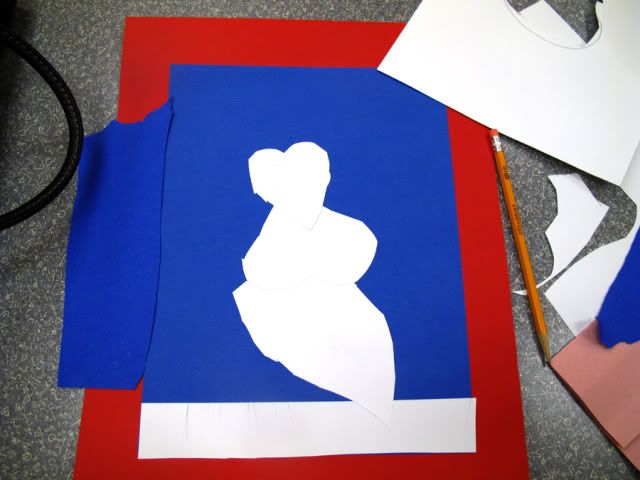 See the top of this snowman? It's a heart and that I love this wonderful personal touch! That is part of the fun not using pre-cut forms.
When the collage was finished we used white tempera paint and q-tips to add snow!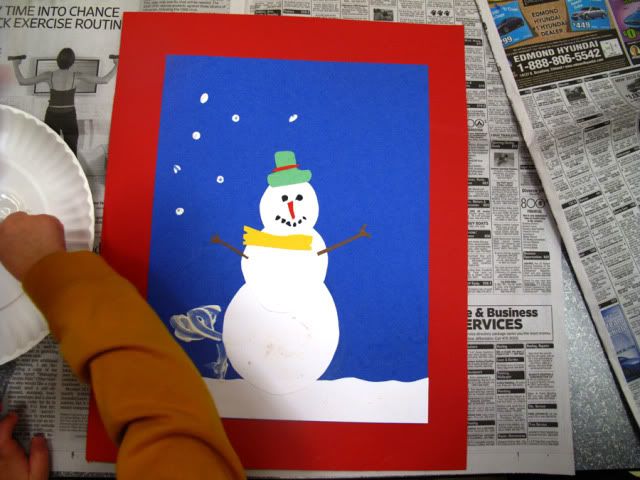 You will need:
-9x12 blue construction paper
-12x15 red construction paper
-scrap papers
-scissors
-glue stick
-q-tips
-white tempera paint