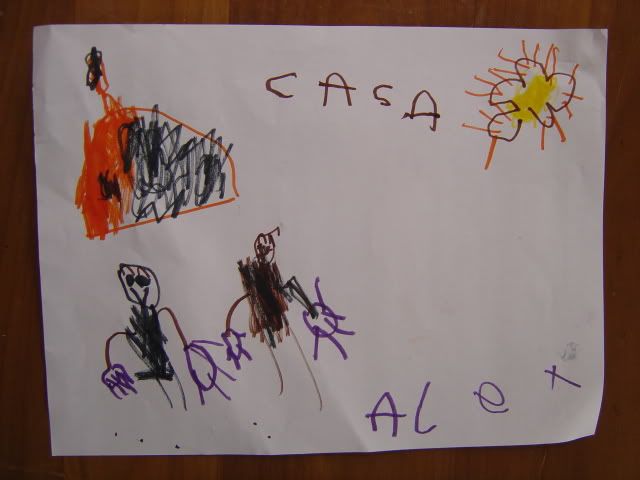 I have two boys. "Buster" is 5. "Bub" is 3. They both love to draw. Buster did this quick marker drawing for me the other day and I wanted to share it. I've watched his people really start to take shape in the past year. They become more detailed and more anatomically correct. Don't you love the fingers on the hands? According to Buster this drawing is of him, me and our casa -which is actually on fire, but that's a long story. No house fire here.
"I bet you didn't even know casa is spanish for house, right Mom?"
Bought a new canvas and more paints last night. Will try to photo journal as I go along. I am off to the Museum as the artist for drop in art today. I finished my class example last night and they are turning out better than I even thought! Will post some pics later. Have a wonderful creative day!