For a class later in the afternoon we created nature inspired pen and ink drawings with watercolors. I encouraged everyone to really draw what they see and not what they think they see. No pencils. No erasers. They did great! Several people commented on how relaxing they thought it was.
We used:
Watercolor paper
Watercolors
permanent pens
nature objects
Working on mine (I still need to finish it!):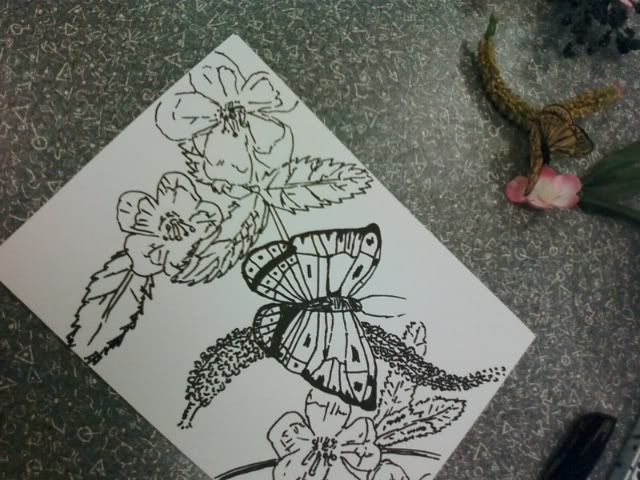 A few student works:
adult work-
age 7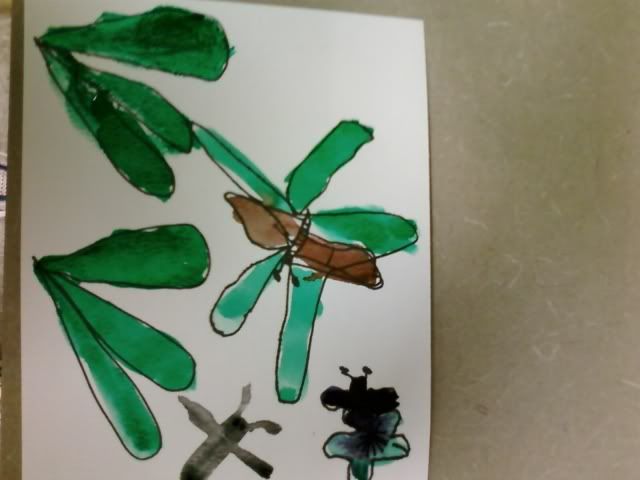 adult work:
They turned out wonderful!