Along with the 1st grade class projects, I was asked to do the 1st grade individual projects. Yes, I have been very busy! We are making mosaic tile frames. Easy enough.
I admit, I am a bit of an arts and crafts hoarder. I had all of these china and glass pieces for the kids to use since I used to dapple in mosaic. I chose china pieces that were not real sharp. I also did not include any pieces of the stained glass tiles I have. I did use the vitreous glass tiles. They have blunt edges.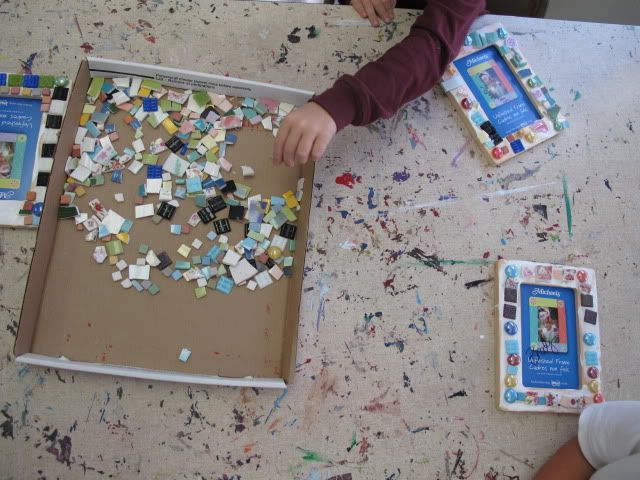 I put a variety of pieces in a cardboard lid on each table. (the artroom tables each seat 4 kids) The frames I bought at Michael's for 1.50 each. I wiped a thick layer of glue on the frames so the students just had to pick and lay the pieces on the glue. I use WELDBOND.
It is fume free and non-toxic. It will hold china and glass etc. to wood. I also found some neat little animal beads among my goods. I threw those in too along with some letter beads. I will take some close up shots this weekend.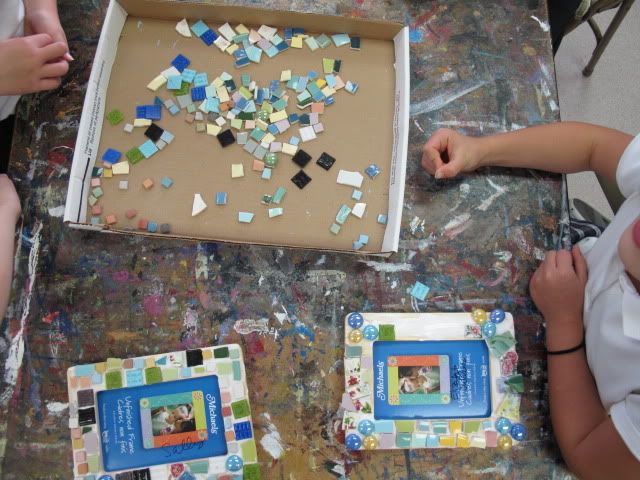 I have 39 frames to grout this weekend! Will keep you posted! :)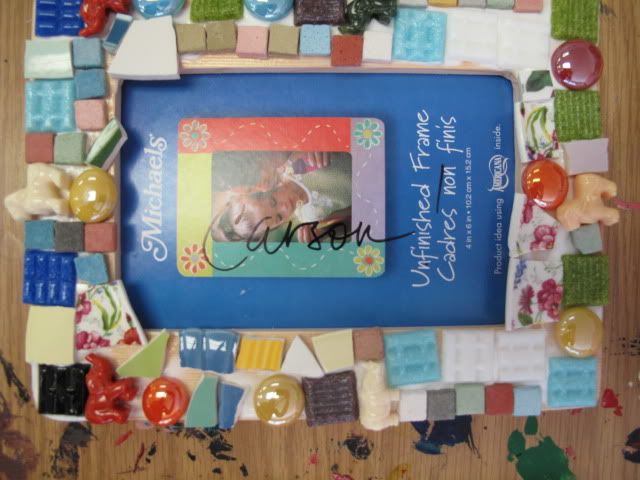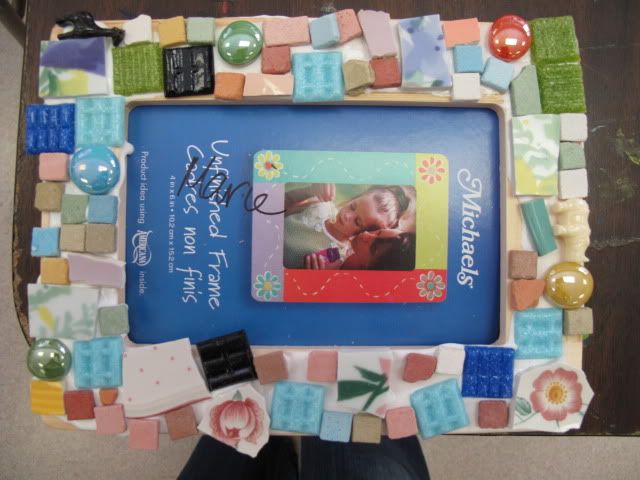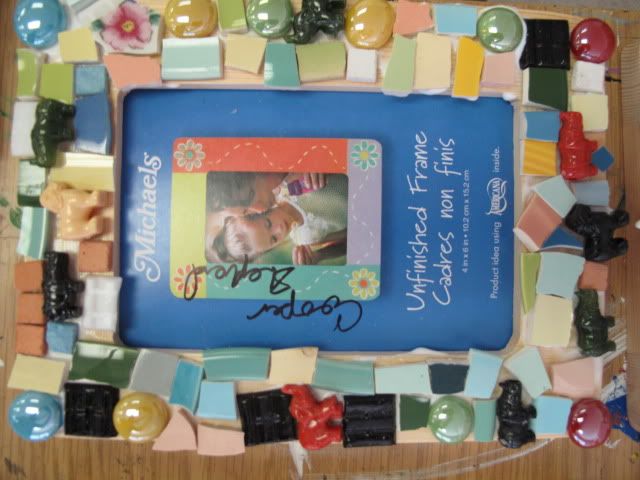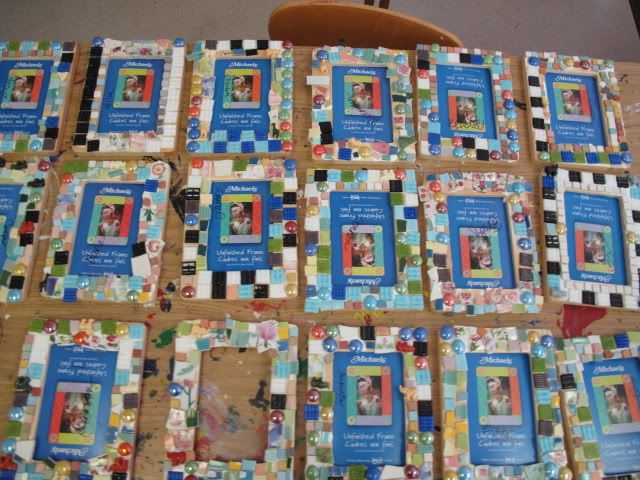 You will need:
-substrate to tile, ie: frame
-WELDBOND
-mosaic tiles, china, beads, etc.
I will cover grouting next post! :)