Halloween is almost here! For this fun class filled with toddlers we took a look at spiders. We read a Halloween book and jumped right in.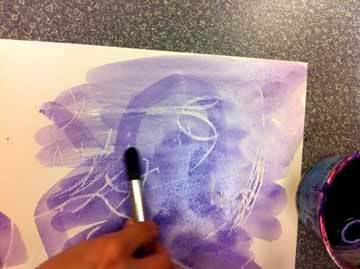 First we used white oil pastel to draw, draw, draw all over our papers! We press hard and don't worry about making a perfect web shape. We just want lots of lines! Now the magic happens. We use purple watercolors to fill our paper. Surprise! Our webs appear.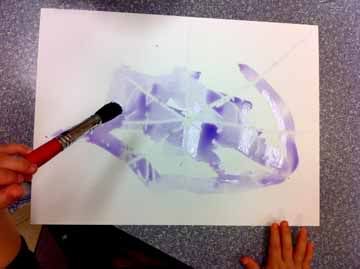 At this point we let our paper dry and visit the gallery. We found pattern in Jonathan Hils work and joined together for a round of "Itsy Bitsy Spider."
Back in the classroom parents painted their childrens hand with black tempera paint. We used our hand as a stamp and finished with google eyes and some purple glitter. We had a lot of fun!
You will need:
-student grade watercolor paper
-white oil pastel
-purple watercolor paint and brushes
-google eyes and glue
-glitter optional