This was a really fun class I did at the
OKCMOA
for kids ages 3-5. We read a book, talked about the parts on a car and used the Jonathan Hils exhibition, INTERSECTION as our inspiration. In the classroom we had so much fun! ***note: This is a LOT of prepwork and is not typical. This class was for 10 kids. I think this is a great project for a moms with a few kids and if you're crazy enough to do this for more than 10 kiddos I'm pretty sure you earn sainthood. :)
I prepped by painting banker boxes and cutting out an area on the bottom of the box leaving a 2 inch area around it to attach suspenders and to keep the box in it's shape. The kids chose a color and got to work. If you plan on painting allow this to be a two day project.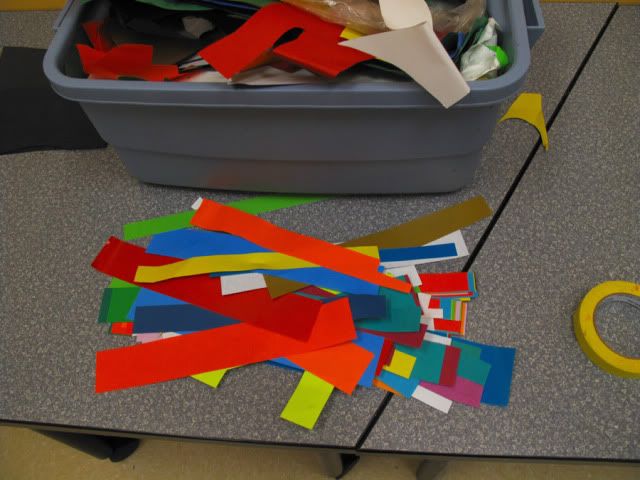 The material table included colored tape, paper, solo cups, paper plates and more to decorate our cars.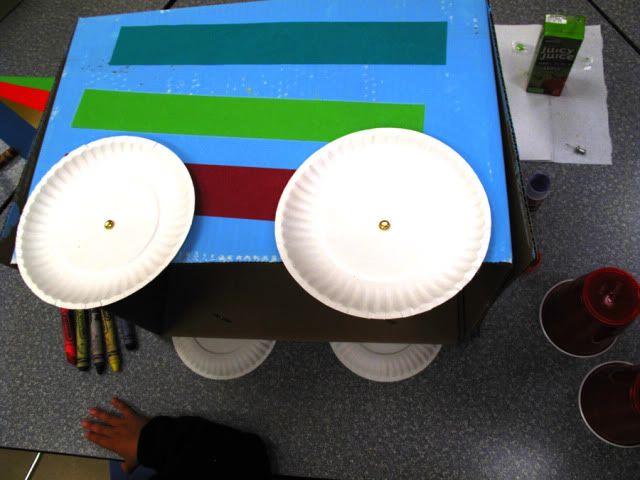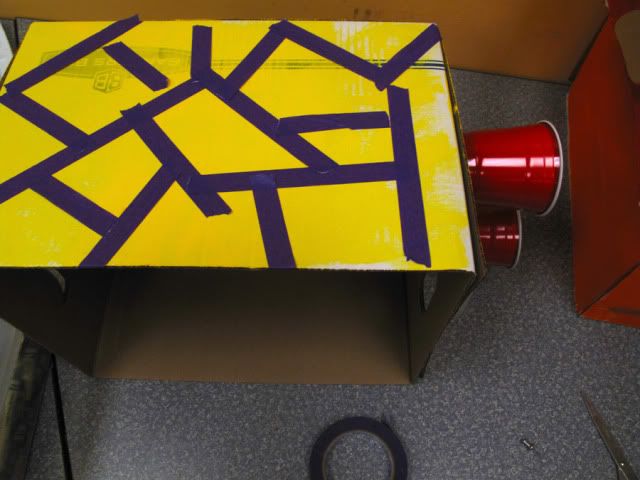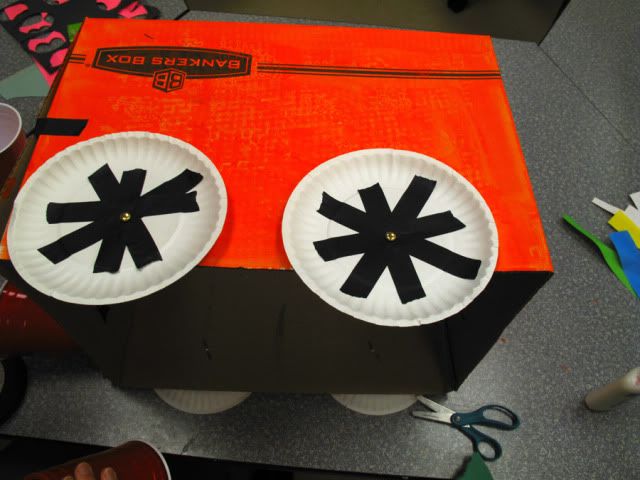 You can see we used paper plates and brads for wheels and solo cups attached with brads for headlights.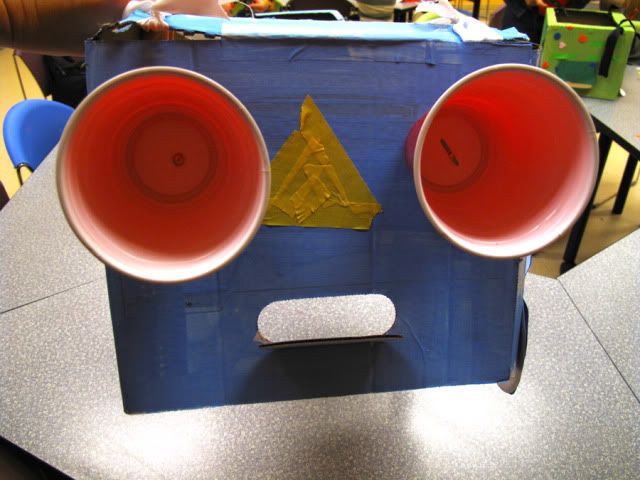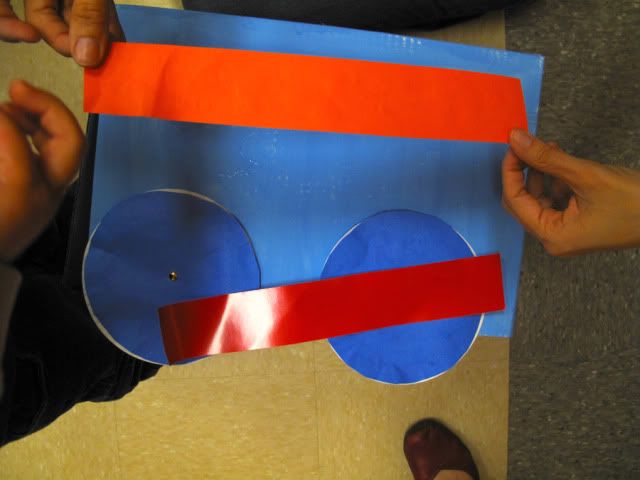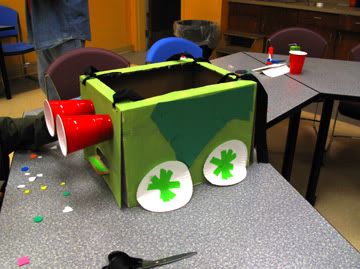 I cut 4 slots for ribbon on the boxes. We threaded ribbon to make suspenders for kids to wear their cars out of the classroom! Of course we had to have a car parade first!
You will need:
-a box (copy boxes are great. I bought a package of banker boxes at Walmart for 11 dollars)
-paint for car color (allow time to dry)
-paper plates
-brads
-solo cups
-glue sticks, school glue
-construction paper scraps
-tape
-scissors
-ribbon to make suspenders
-anything else you want to add!